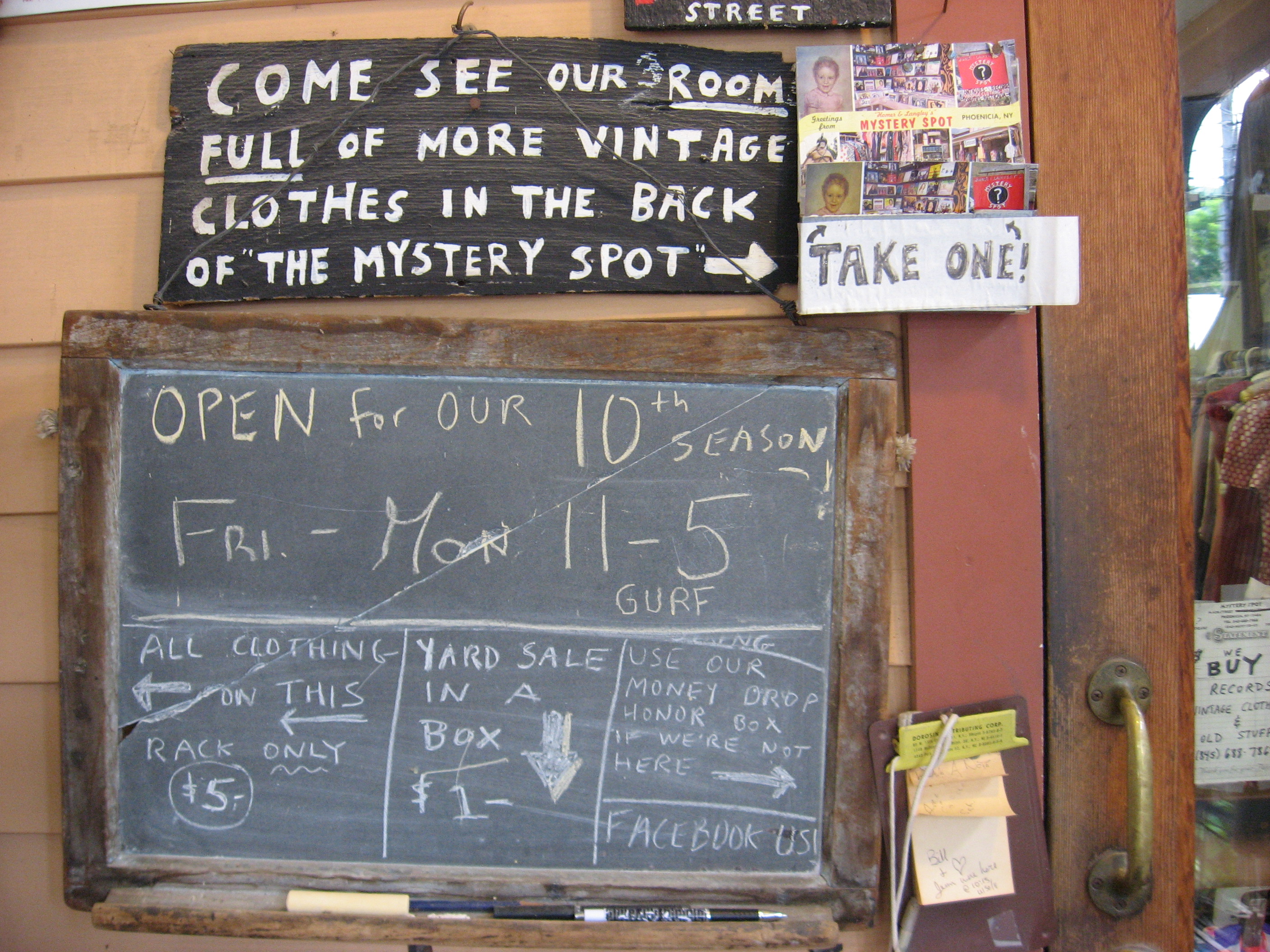 It is no secret that one of the best ways to spend a summer day, or even a whole vacation, is picking your way through antiques stores and curiosity shops. Some of us stay close to home, hitting our regular haunts every Wednesday, while others have the great good fortune of discovering new haunts in new places. Up until now I have never had a particular yearning to visit the Catskills of New York, but since discovering the
Mystery Spot Vintage Blog
, I can think of nowhere else I'd rather be!
The Mystery Spot Blog is the companion of a real, brick and mortar shop, Homer & Langley's Mystery Spot Antiques, located in Phoenicia, New York.
This place is so cool it
even has it's own theme song
, created by an enamoured and musically talented fan, David Fair.
If you venture past the front page of the blog (or through the REAL front door!) you'll find that the Mystery Spot is even more than a fantastic antiquing venue, it looks to be a true curiosity shop, housing the likes of
Petey the Petrified Piranha, Desdemona - the Devil Girl of Phoenicia and The Kingdom of Rusticalia.
Oh, and something like 15,000 jazz, rock, country & western and folk records!
Pour a glass of iced tea and visit the
Mystery Spot
right now!
Living A Vintage Life, reported by Three Chicks Vintage.